The man lines up for the 91 Norba at Big Bear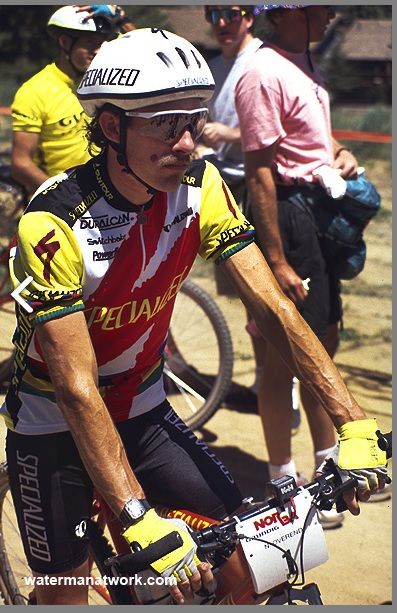 World Champ climbing during the race. but wait, he took off his watch? Early Rock Shox Mag. Short Zoom Bar Ends
Same race.
Another NORBA. Same race at Big Bear?
Another.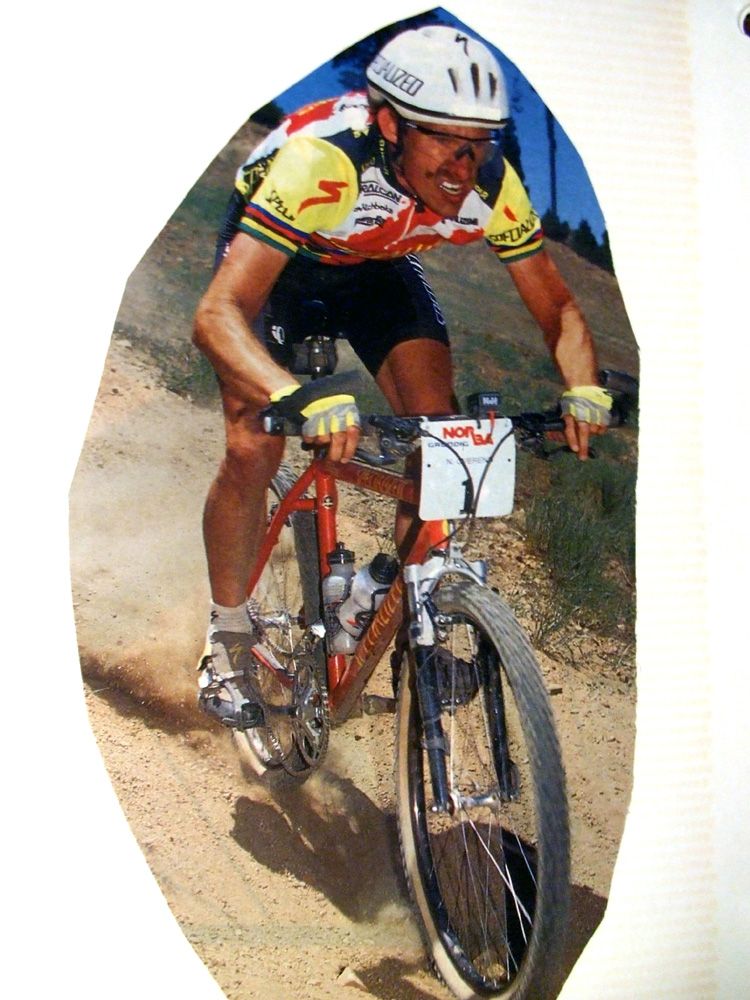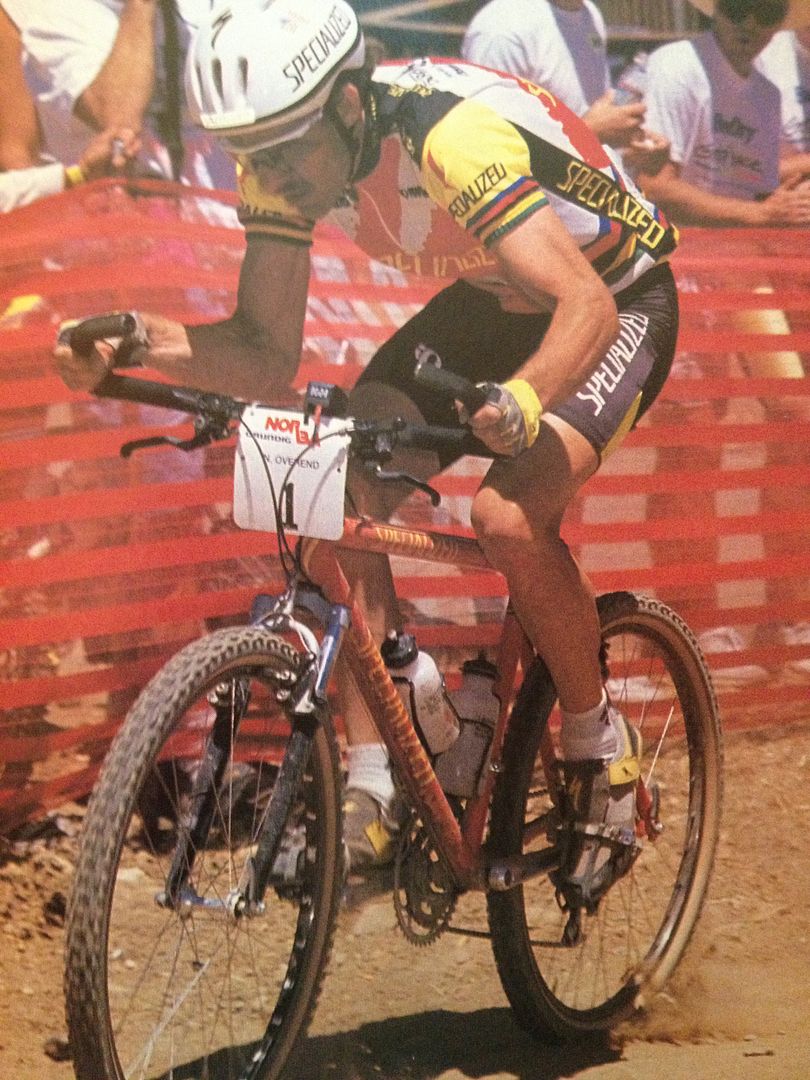 Another Norba. White helmet. Mag21.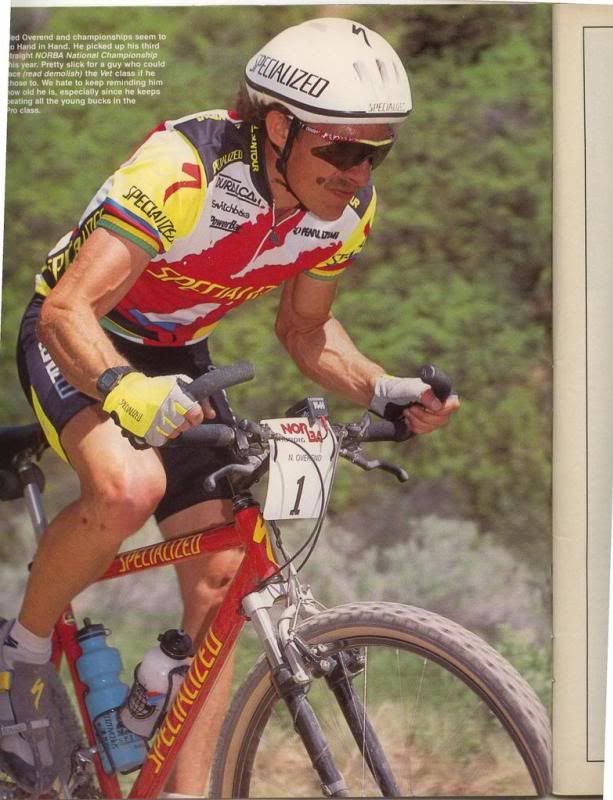 On to the World Cups. 91 Park City. Cool new black helmet too. Onza bar ends in the next three photos.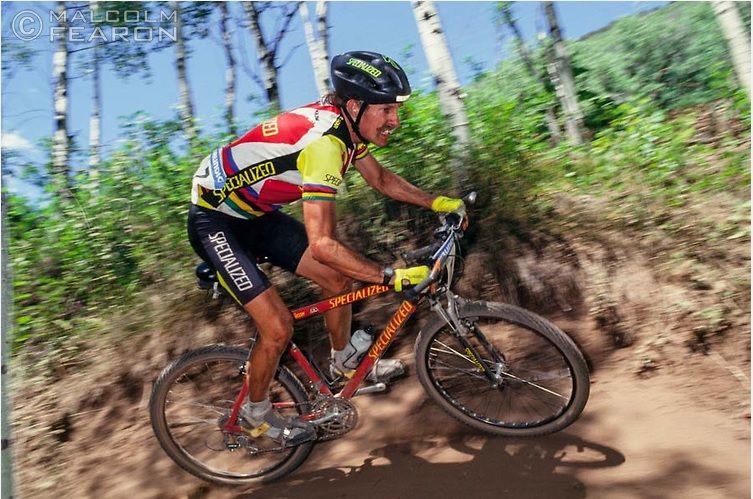 Mammoth. With rigid fork.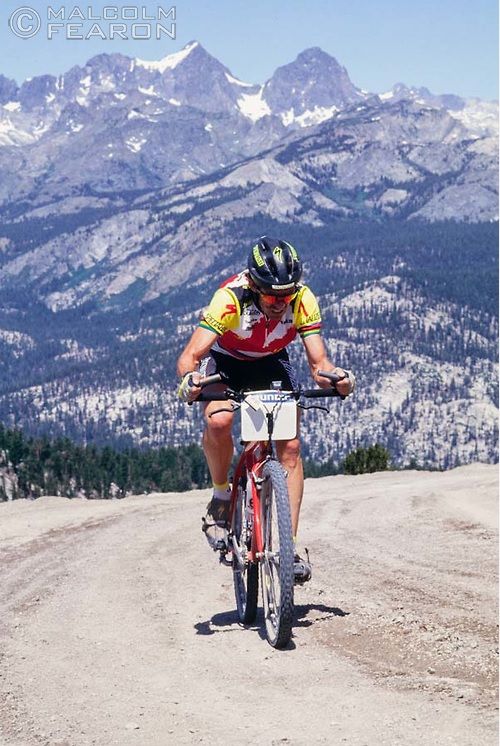 Mammoth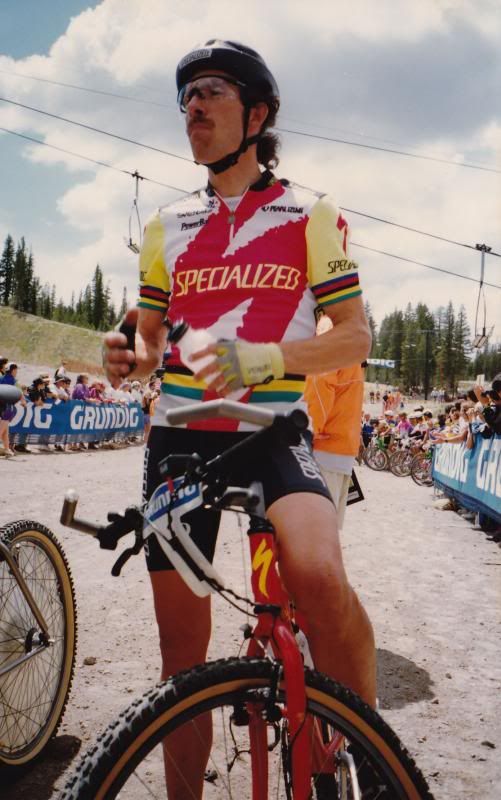 Interesting photo from an unknown World Cup. Rigid fork.
Late in the year. Note Juli with the leaders jersey. Ned would have had the choice of WC or Leaders. Juli would have had same choice but went with Leaders over World Champ?
On to 1992. Specialized Cactus cup. Goodbye to rainbow jersey. Big Profile bar ends.
Big Bear? start line with new World Champ Tomac. Gets a tenson disc. Now with Shimano SPDs and Sidi shoes. Newer Specialized Future Shock with rough Mag 21 crown. Short Profile bar ends.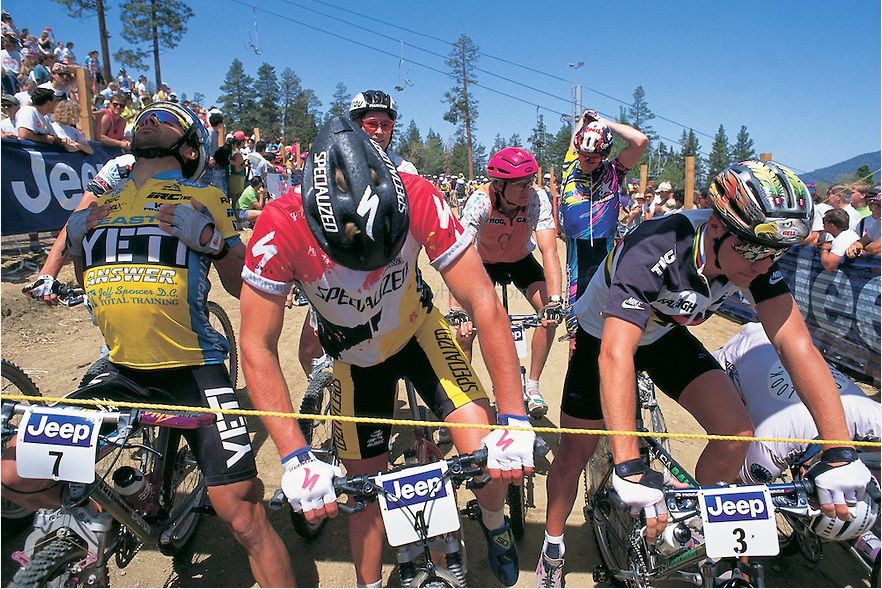 Mount Snow World Cup. Still has the future shock with Mag crown. Silver front canti hanger. Long Profile Bar Ends. Zoom stem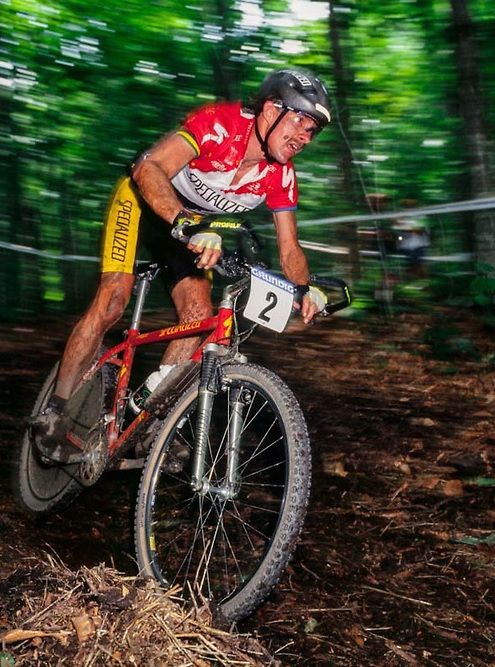 Crested Butte Fat Tire Bike Week race. Wildflowers tells me this is June. Big profile bar ends.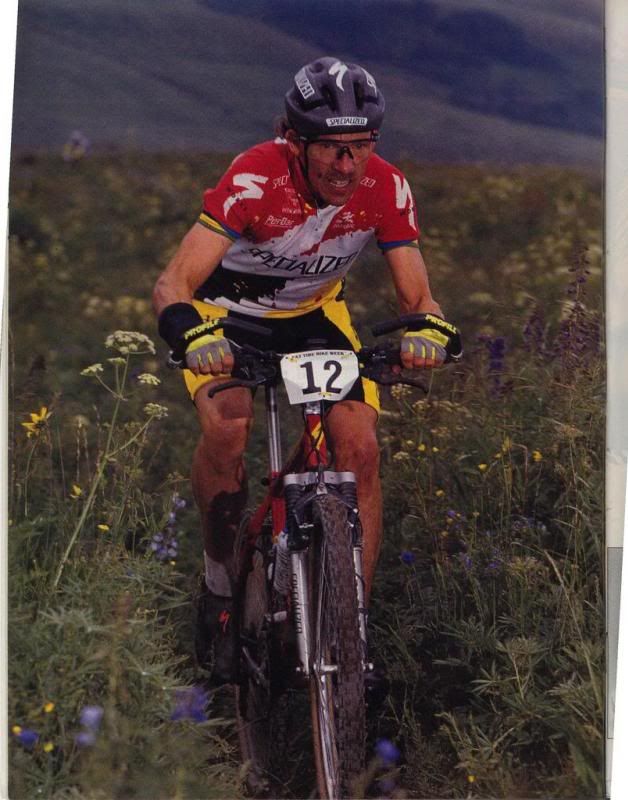 Another NORBA. #1 plate. Future shock. Silver front canti hanger. Specialized shoes. Long Profile bar ends.
Western NORBA. #1 plate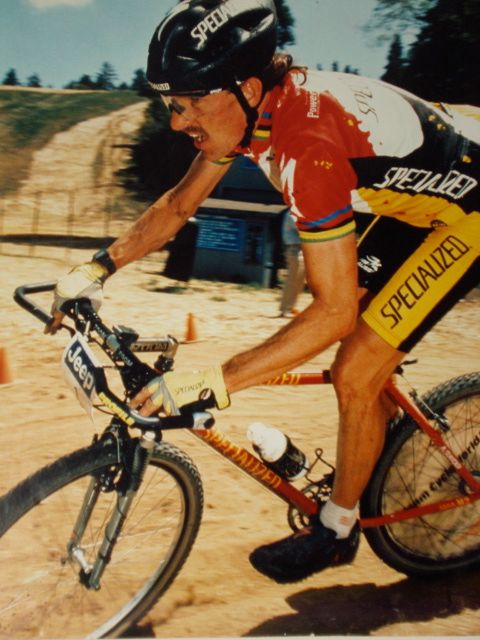 Another NORBA. Specialized shows. Long Profile bar ends. Future shock now has the "FS" decal but same fork.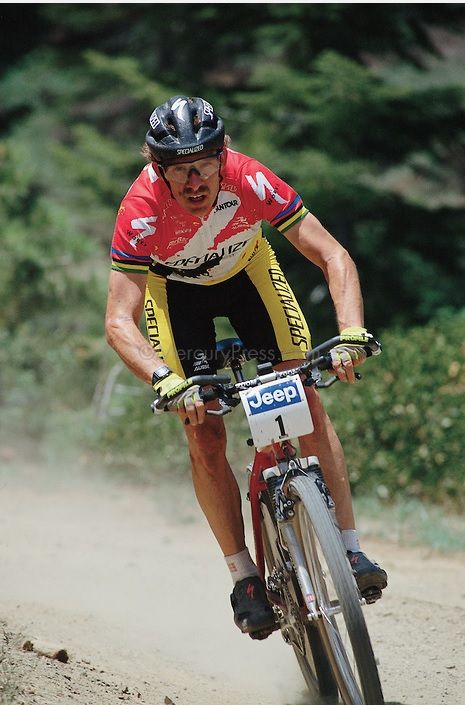 Mammoth World Cup. Some changes to the bike. Notably the "new" Specialized future shock (grey vs. silver). Silver XC Pro brakes and levers. Non-neon Profile bar ends. Black headset cups top and bottom.
With Tomac. Awesome photo.
Vail World Cup. Back with neon profile bar ends. But similar bike to the Mammoth one. White helmet this time.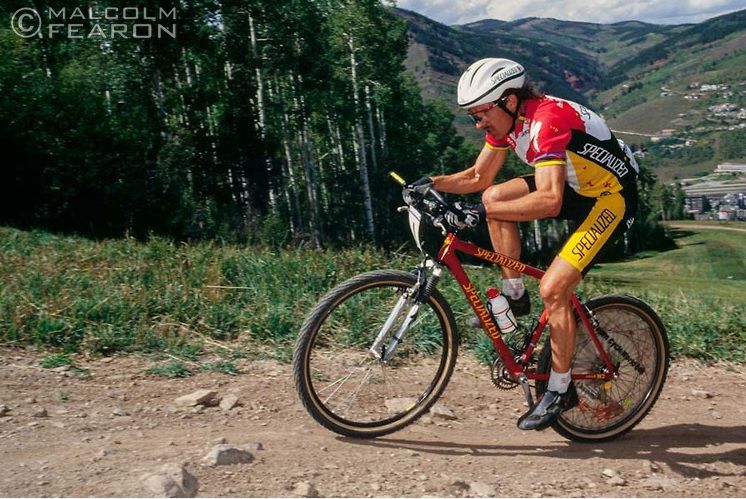 NORBA Finals at Purgtory, Durango. Same as his world cup bike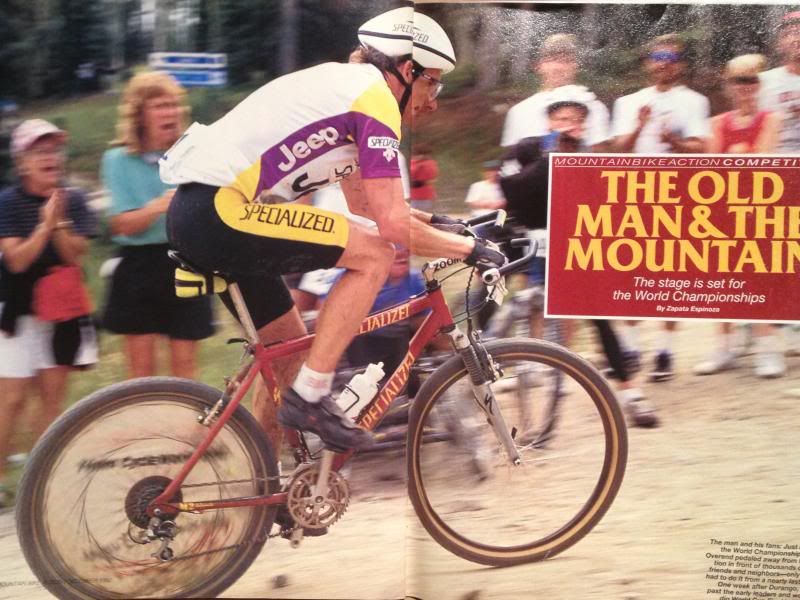 Same race: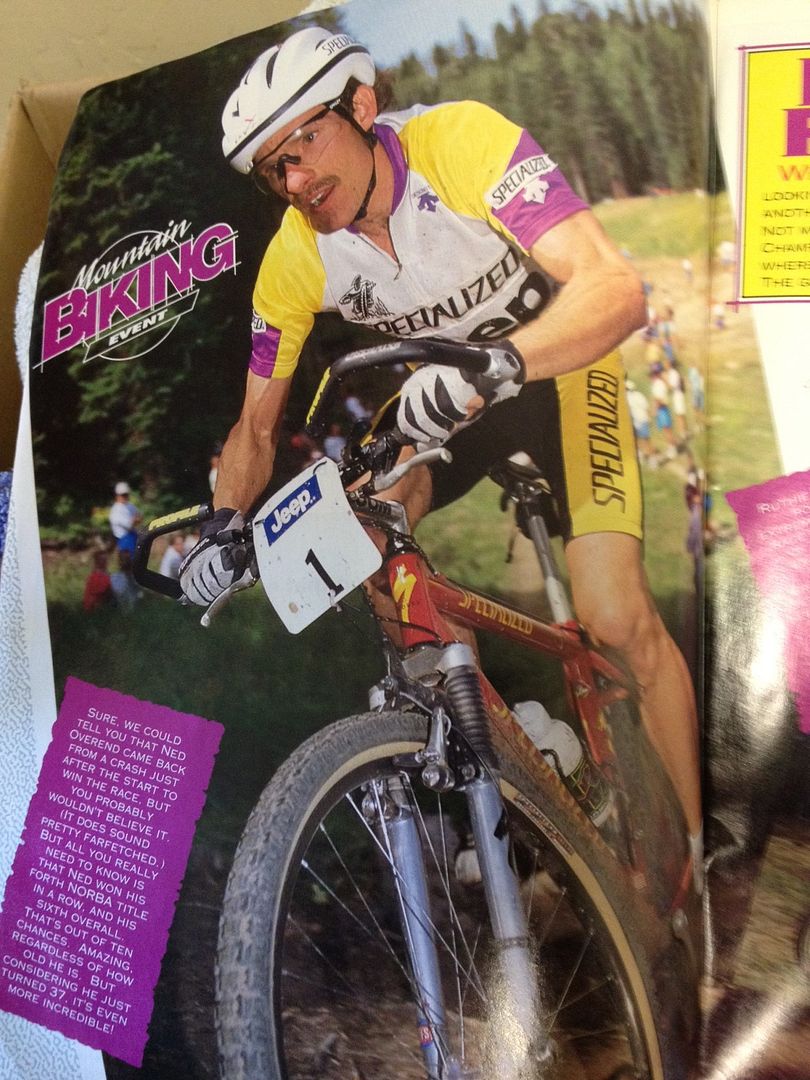 With National champ jersey on. Doesn't look like a team bike.
I'm calling this caption bogus. Control Tech stem and bar ends don't add up. Lack of a tension disc.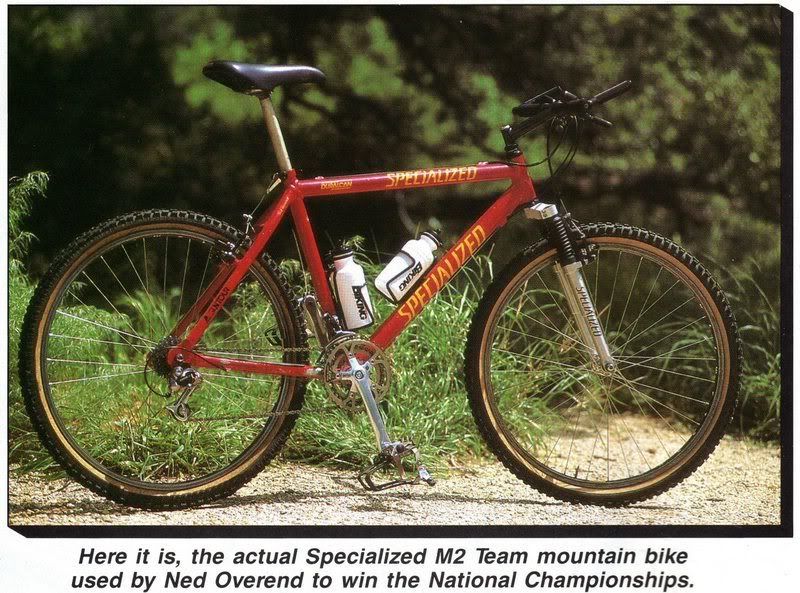 MBA Test. Would be an earlier year bike with black Suntour stuff.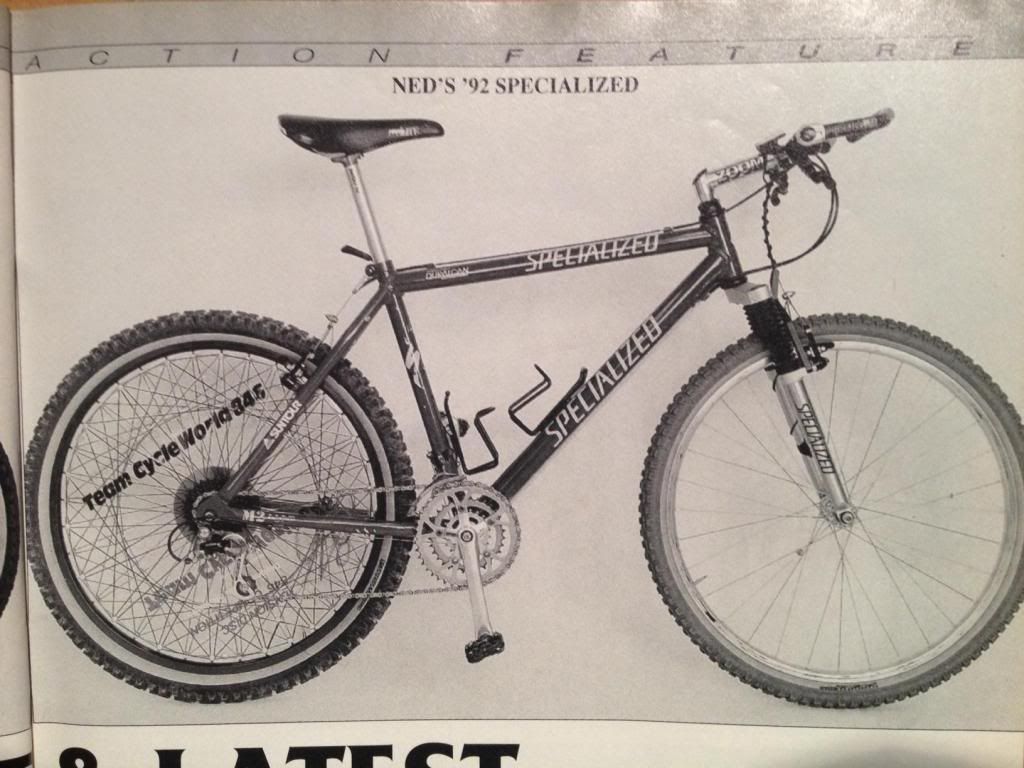 Bike at MBS. Tension disc removed. Overend edition bar ends added.