I happened to come across this frame from another former Fat employee from the Saratoga Springs factory, who had collected this Mass-built bike from the factory without paint. It was the first small I had found with the original Yo fork. I thought I'd try a local powder coater and experiment with the Grello paint job. That particular paint is very hard to reproduce because none were alike, and it took the special touch of the painter to get it "right." This result came amazingly close for a powder.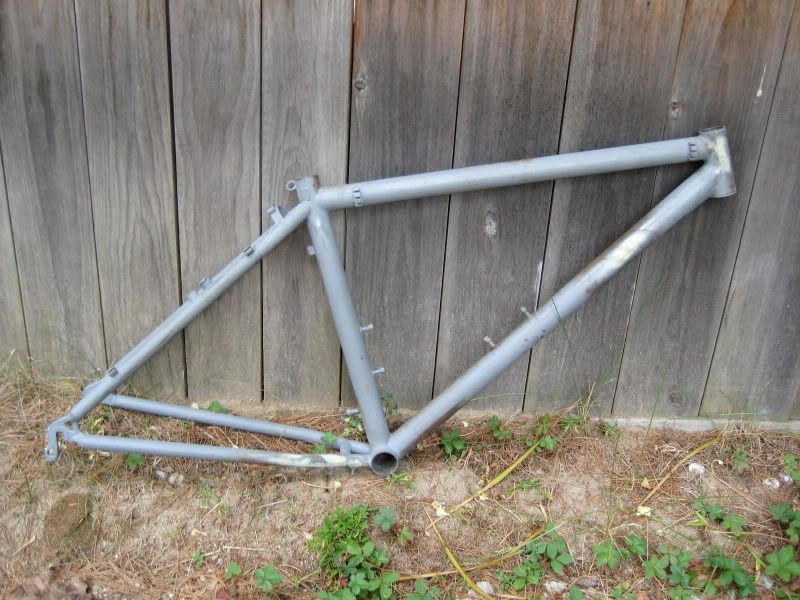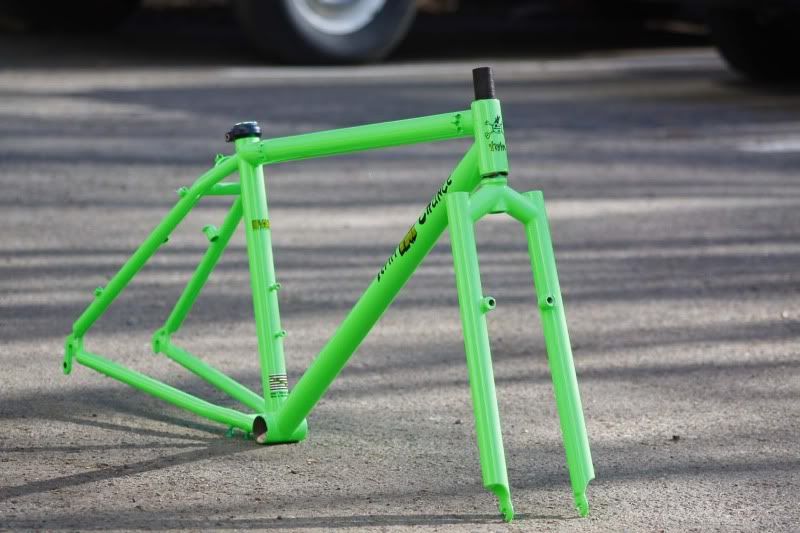 This was also the first bike I completed after the move from Durango the suburbs of Denver.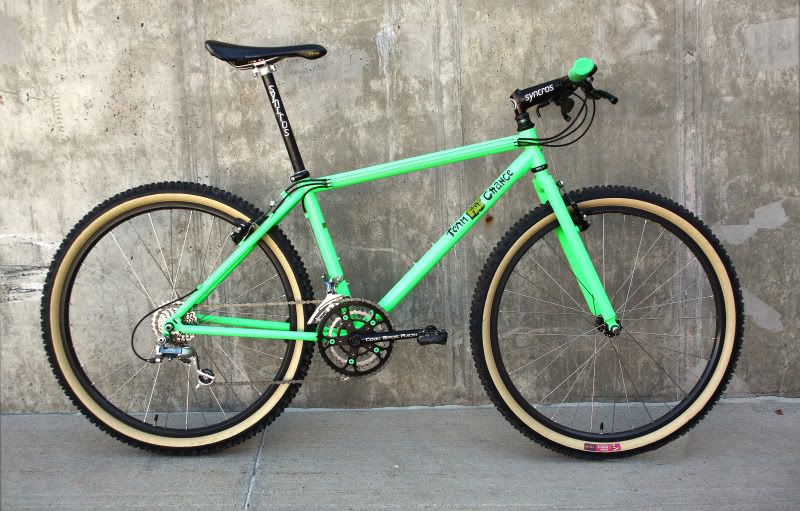 This photo was featured in a 2010 issue of the British magazine Privateer.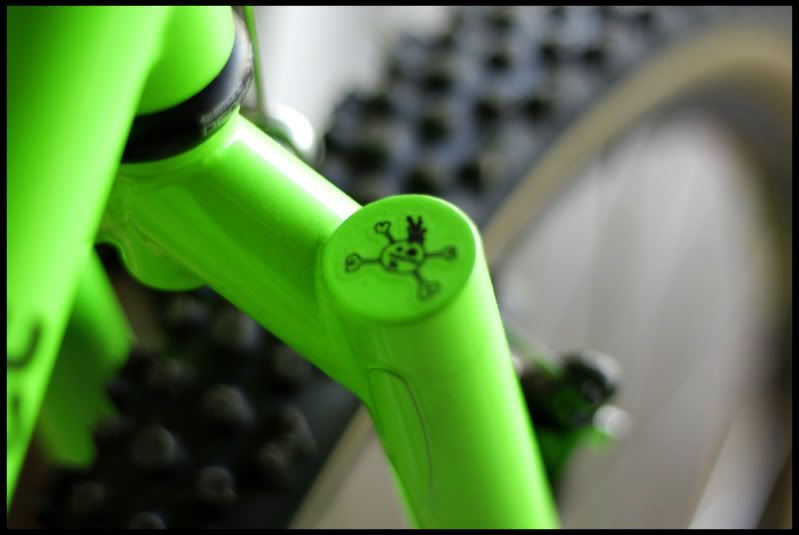 Sold to a friend. It wouldn't be my last Yo though.