When I purchased this, it was the most I had ever spent on a vintage bike. I was starting to take the hobby more seriously, and the theme of this restore would be repeated many times of the next years: relevant, period correct early-nineties race bikes.
Paint was easy, and the color scheme was "team." Landing the Tioga tension disc was a big bonus. Sadly, I did not hang onto this bike for very long. It was just too big and it just sat. Luckily it found a new home in the museum at Absolute Bikes in Salida, CO.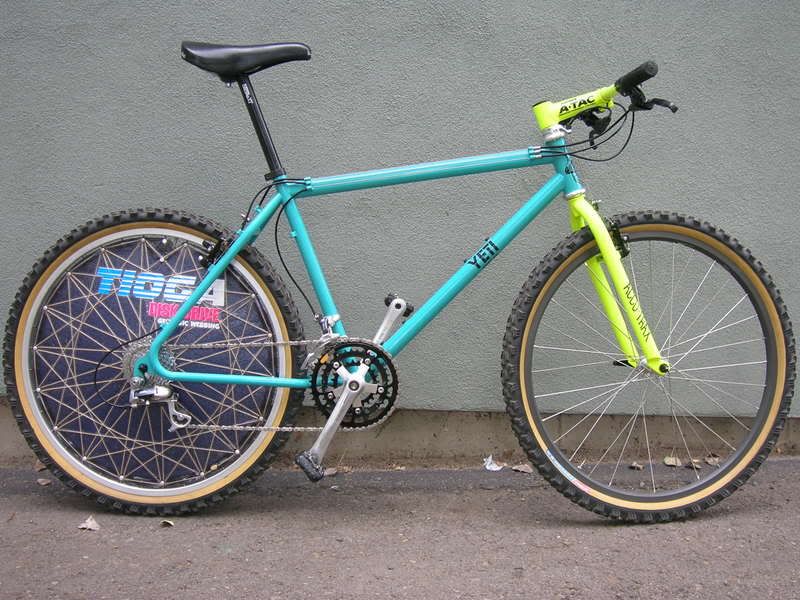 although I was pleased with the outcome at the time, I now know this build had many embarrassing faults. Namely, I had no idea the bolt in the rear of the seattube was for a cable roller, and not a front derailleur anchor. Stupid.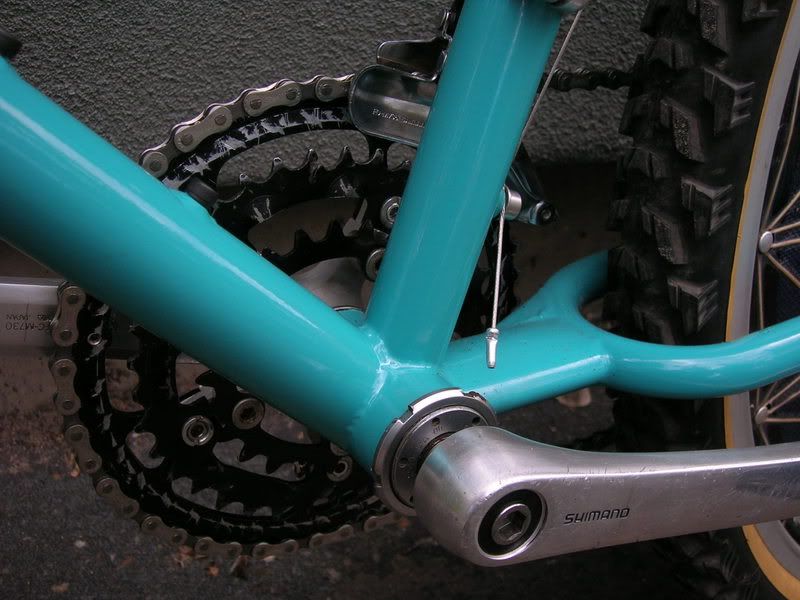 Also, the headtube decal was a fake and the fork decals slanted the wrong direction. Still, I was headed in the right direction.